When you need to deal with registering your car or renewing your registration in Sydney, you are sometimes required to get a car inspection as part of the process. But knowing what's required and understanding the importance of car inspections are two completely different things. What is a car inspection? What systems are checked? How often should you have them done? In this post, we'll discuss the finer points of car inspections in Sydney, NSW.

What is a car inspection?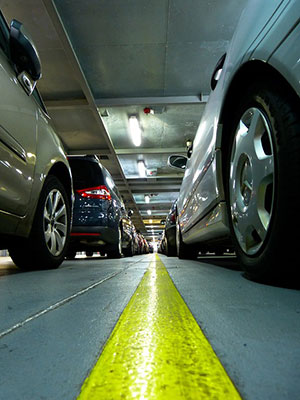 A car inspection is a routine review of your vehicle's systems by a professional mechanic. The inspection helps verify that vehicles registered in New South Wales have been put through a safety check for the purpose of ensuring public safety. This review can also help you become aware of any issues with your vehicle before they become too expensive or problematic. Your vehicle will be brought into the shop, the necessary systems will be inspected and a report, commonly referred to as a pink slip, will be sent into the Roads and Maritime Services office electronically, clearing the way for your registration.

Why it is important to have my car inspected regularly?
A safety inspection is very similar to an annual medical checkup - it keeps track of any repair or maintenance issues in the inspected systems that have come up with your vehicle before they cause serious problems down the road. Regular inspections help you catch repair issues before they turn into expensive problems or cause a breakdown or accident.

What is included in a car inspection?
There are several systems that are checked for your car inspection. Your brake system, brake lights, other exterior lights, wheel bearings, wheels and tyres are all inspected to ensure that they are functioning properly and are not excessively worn, and any leaks are usually reported at this time. Once your car's inspection has been completed, the eSafety Check results are then sent electronically to the Roads and Maritime Services office for your registration or renewal record file, where it will remain valid for 42 days following the inspection.

How often do I need to have an inspection performed?
Roads and Maritime Services requires you to have your vehicle inspected when it is purchased and as required on your renewal notification. Generally, cars that are less than five years old are not required to be inspected for renewal, unless they've never been registered in New South Wales before.

What are some other times I'd want to have a safety inspection performed?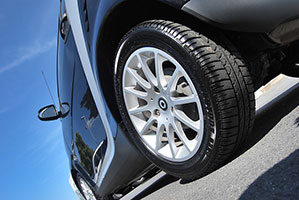 Let's take a moment to talk about the advantages of going beyond the bare minimum. An annual safety inspection of your vehicle helps you stay on top of issues that are beginning to arise in your vehicle, letting you repair them before the problems become too costly. Knowing the condition of your vehicle helps you make good financial decisions as well, helping you decide when it makes better financial sense to get a new vehicle than to continue bearing the cost of repairing the old one. By being aware of your vehicle's mechanical condition, you can decide when to make a replacement as deals and special incentives for newer vehicles are offered throughout the year.
If you're considering purchasing a used vehicle, having a safety inspection prior to purchase helps you ensure that the vehicle you're looking at won't require expensive repairs on top of the purchase price. A seller who is not willing to let you have the vehicle inspected should be avoided, as a good, reputable car dealer will not have a problem with an independent inspection.

How long will the inspection take?
The safety inspection itself doesn't take too long, typically about a half hour or so. However, if you didn't take the opportunity to schedule an appointment and need to have your car looked at on a drop-in basis, you may find you have a much longer wait as other vehicles are seen or repaired before your car can be looked at. Taking a few minutes to schedule an appointment can save a great deal of time and frustration in the end.

What if my car doesn't pass inspection?
There's a chance a problem that has slipped your attention is noticed during an inspection. At that time, the inspecting mechanic will issue a repairs needed report, often called a white slip. Once that report has been issued, you have 14 days to have the necessary repairs made. If more than 14 days pass, the repairs needed report will expire and you'll need to start the inspection process all over again, including any necessary fees. Get a quote to get your car scheduled in for an inspection today!